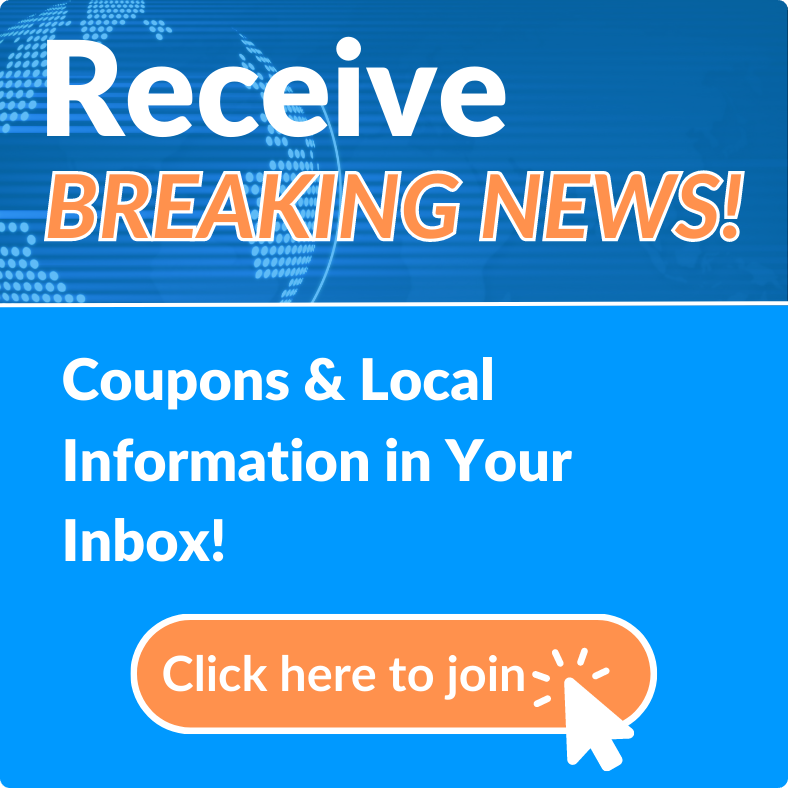 News Archives
New Jersey man identified and arrested for threatening to murder Sheriff Chitwood.
Tue, Mar 14, 2023 at 4:45PM
---
Written by Kristen Schmutz
Belden Communications News

Richard Golden, a 38-year-old New Jersey resident, was arrested on Monday, March 13, 2023, for making anonymous online threats to kill Volusia Sheriff Mike Chitwood. The threat came as a response to Chitwood's recent stand against a neo-Nazi hate group.
Sheriff Chitwood announced Golden's arrest during a press conference held on Tuesday, where Sheriff Chitwood again denounced the hateful and violent rhetoric circulating online among fringe members of society.
"I cannot wait to meet him when he gets off the plane," said Sheriff Chitwood, "because one of the first faces he is going to see welcoming him to the Volusia County Jail, the happiest place on earth, is going to be me."
Golden is now facing extradition to Volusia County to face his felony charge for making a written threat to kill or cause injury after posting the threat in a 4chan chat on February 22 while various users were discussing Sheriff Chitwood's response to recent hate activity in Volusia County.
According to the Volusia County Sheriff's office, one anonymous user (later identified as Golden) stated: "Just shoot Chitwood in the head, and he stops being a problem. They have to find a new guy to be the problem."
Golden continued to say: "But shooting Chitwood in the head solves an immediate problem permanently. Just shoot Chitwood in the head and murder him."
The Central Florida Intelligence Exchange (CFIX) flagged the information and launched a joint investigation that ultimately identified Golden, who lives in his mother's home in Monmouth Junction, NJ. Golden's mother indicated that her son stays in his room and is always online. She said he does not work, rarely leaves the house, and is hostile toward law enforcement and the government.
Golden was arrested without incident on March 13 by South Brunswick police. Sheriff Chitwood thanked the law enforcement partners involved in making the arrest, including South Brunswick PD, the FBI, task force members, CFIX, State Attorney R.J. Larizza, and the Middlesex County, NJ, Prosecutors Office.
"The anonymous nature of the internet may make people feel they can say anything, but if you make threats or put people in fear, we will use all our resources to track you down," South Brunswick Police Chief Raymond Hayducka said in an announcement of the arrest. "Yesterday showed that being 974 miles away from the Volusia Sheriff's Office was no distance too great for the teamwork of law enforcement."
Nazi sympathizers and hate group supporters have made several unsuccessful attempts at intimidating Sheriff Chitwood and his family, including a failed "swatting" of Sheriff Chitwood's parents' home (making a false 911 call threatening violence in an attempt to provoke a police response) and harassing one of his daughters.
Sheriff Chitwood also took the opportunity Tuesday to display new "Scumbag Eradication Team" T-shirts and "Volusia Strong" coffee mugs. These items are on sale in response to the recent hate crimes. All proceeds will benefit a new Volusia Sheriff's Youth Foundation program to push back against hate and educate youth about history, including through Foundation-sponsored trips to the Florida Holocaust Museum in St. Petersburg.
Recently, several students at a Volusia County high school were caught defacing school property with swastikas, claiming they knew the symbols were offensive but did not fully understand what they meant, making them ideal candidates for Sheriff Chitwood's program.
Anyone who wants to order a T-shirt ($25) or mug ($15) can click here or email info@vsyf.org.
---
Bookmark & Share
---
User Comments
Be the first to comment on this post below!